Our Accounting Co-Op and Intern positions are paid positions. We have full-time and part-time positions available. If a student is currently enrolled for a semester, we will adjust the work schedule to part-time status. These positions are also open to graduates.
Watch Our Video To
Get A Peek At The Nerd Life
Little do most know, accounting can be a whole lot of fun! Engage with experienced people, learn on the job (we promise you won't be running around serving up coffee like at some other internships), and set a foundation for your future career.
Position Description
This is an entry-level accounting position. Accounting interns will learn how to prepare individual and corporate tax returns, and use a number of software packages. We will train the candidate in basic bookkeeping and accounting skills. Our environment strives to find the right balance between work and learning. We have a diverse client base and interns will gain exposure to a number of industries. The work experience will count towards CPA licensing requirements for the State of Michigan. The internship will last from January through the end of April.
Qualifications Requested
Accounting major
Junior or senior standing
GPA of 3.00 or higher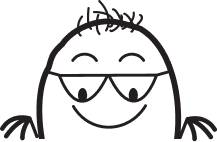 Apply Now!
We understand and expect that any individual seeking a co-op or internship position must give priority to their academic career. We will make every attempt to structure the job experience so that work and school are kept in proper balance.
Please send a copy of cover letter, resume and non-official college transcripts via the form below or email
"*" indicates required fields