When will I get my tax refund?
E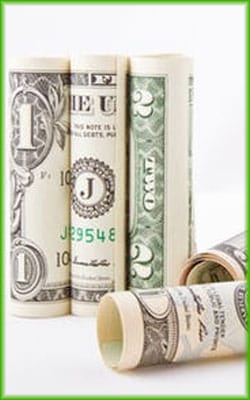 conomists will say that taxpayers should break even with the IRS at the end of the year, because they use your money interest free, but the stark reality is that it's very difficult for people to discipline themselves to put away $20-$100/week so that there's $1,000-$5,000 at the end of the year. Given the rate of interest paid by banks these days, it's effectively better for the IRS to hold your money and give you a bigger check after filing your return. Many people successfully do this in order to pay for major purchases, cars, vacations, etc.
The question then becomes how fast will the IRS and the State of Michigan send the tax refund? There are a couple of factors to consider:
Did you E-file or paper file?
Are you requesting direct deposit or a paper check?
So, When will I get my 2018 tax refund?
Here's what the estimated timing matrix looks like right now:
E-file with direct deposit: 1 to 3 weeks
E-file with a paper check: 4 weeks
Paper file with direct deposit: 6-8 weeks
Paper file with a paper check: 8 weeks
Keep in mind that if you qualify for certain credits, like the additional child credit or the Earned Income Credit, the processing may take a little longer because the IRS is trying to verify the extra information they're requiring before approving these credits.
You can always go to our website and click on 'Track Refund' on the top of the home page. Make sure to have your SSN & the amount of your refund handy when you do that.